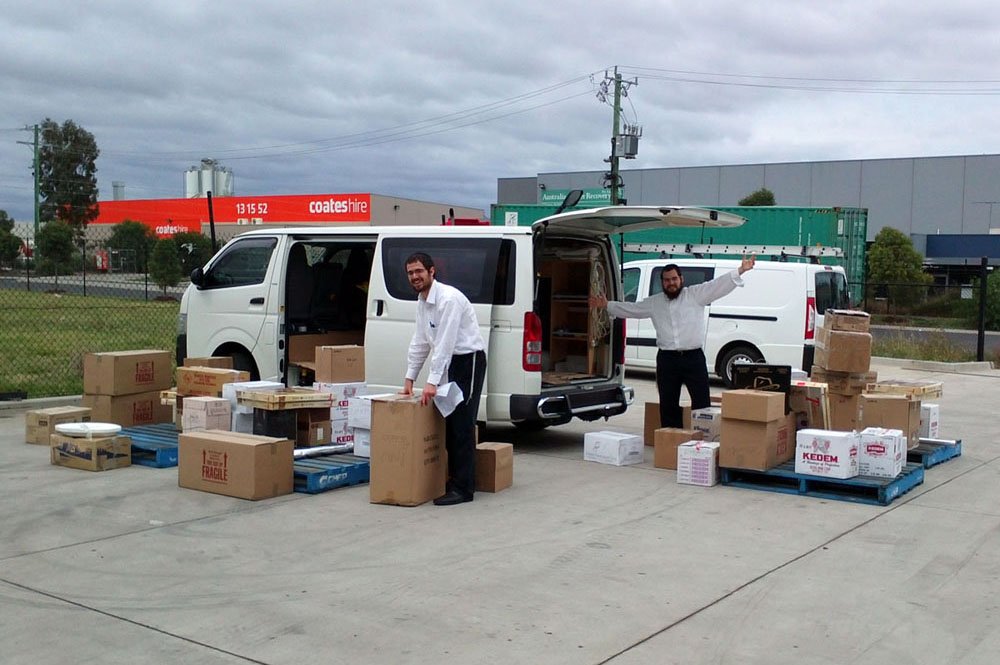 Passover-Australia is a project of the Rabbinical College of Australia & N.Z, and is organized and conducted by its Shluchim. Inspired by the call of the Lubavitcher Rebbe to ensure that every Jew has a place at the Pesach Seder, the Shluchim reach out to Jews in remote locations across the country, providing them the means to experience and celebrate Passover. Last year alone, over 370 Jews attended the Passover Seders, close to 90 house visits were conducted, and countless men laid Tefilin. For some, the activities of Passover Australia are their only connection to Yiddishkeit throughout the year.
This year, Passover-Australia will be servicing Cairns, Coffs Harbour, Darwin, and Fremantle. In addition to the Passover Seders, the Shluchim will be travelling through the Great Australian Outback, offering vital Jewish services such as Tefilin and Mezuzot to all those in need.
If you would like to pass on our details to someone you know living in the "Australian Outback", or you would like to donate, or request further information, please visit the Passover-Australia website at: www.PassoverAustralia.com.au.