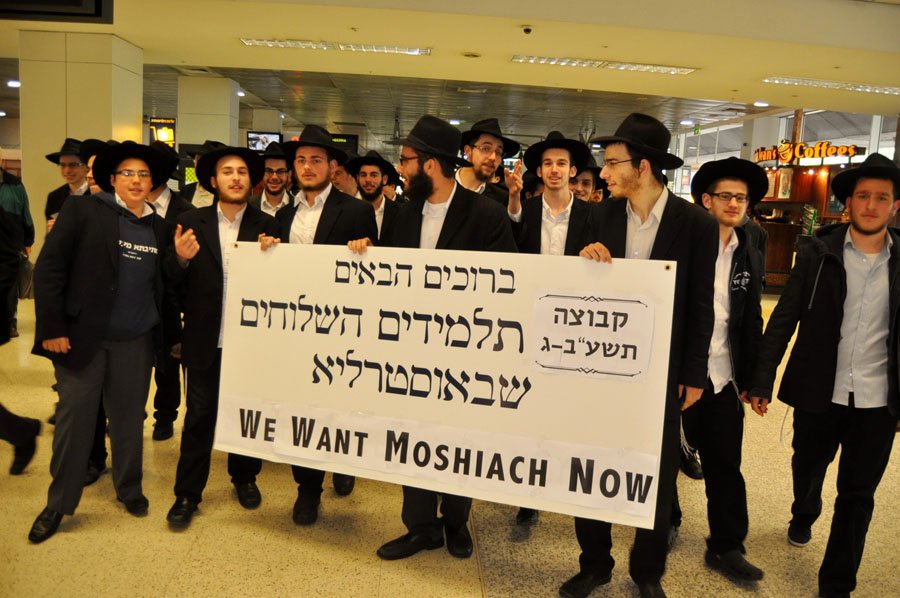 Today, Melbourne welcomed its newest group of student Shluchim to the Rabbinical College of Australia & NZ (Yeshivah Gedolah of Melbourne).
Shortly before the arrival of the new Shluchim, all Bochurim of the Yeshivah boarded a bus for the forty-five minute drive to Melbourne's Tullamarine International Airport, in order to personally greet the Shluchim. When the Shluchim appeared, the airport arrivals hall filled with song as the Shluchim and Bochurim broke out into a dance. One of the Shluchim then delivered a short speech to the hundreds of people at the airport, explaining their significance as emissaries of the Rebbe.
Notwithstanding the long flight from New York to Melbourne, the new Shluchim showed no sign of fatigue, but immediately joined the Yeshivah schedule. At the conclusion of the evening Seder Chassidus, the Shluchim still did not rest, but instead participated in a staff meeting of CGI Melbourne summer camp, which begins in six weeks.
The names of the new Shluchim are Moshe Aharon Backman, Avrohom Engel, Menachem Mendel Lieberman, Israel Ohana, Shneor Zalman Ossowiecki and Shmuel Slonim. They join the second-year Shluchim, Levi Liberow, Shimon Dubinsky, Menachem Mendel Begun, Hirschel Gourarie, Shmuel Lipskier and Menachem Mendel Polter.
The Shluchim play a pivotal role in Yeshivah Gedolah, and in the community at large. We wish them much success in their Shlichus.
Photo Credits: Dovi Straiton