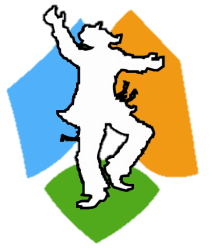 Purim 5771 was celebrated on Sunday, March 20 2011. The students of the Rabbinical College of Australia & New Zealand conducted and participated in many community events, locally and interstate. You can read a full summary of their activities here.
Yisroel Halon recounts his experience reading the Megillah at the Purim Party of Young-UIA, at the MCG. You can read about it, and view pictures, below:
It was Shabbos, the day before Purim. I was at the Yeshivah Centre, when someone came over to me and asked for help. He told me that a Purim party had been arranged at the Melbourne Cricket Ground, but he had missed out a "small" detail – arranging for someone to read the Megillah. Of course, I was more than glad to assist. A time was arranged for someone to come and pick me up that night at Yeshivah Gedolah.
Sure enough, at the appointed hour, two young men arrived at Yeshivah Gedolah. I asked them to make a detour along the way, so that I could borrow a Megillah – just in case there wouldn't be one available at the Purim Party!
For the duration of the ride, I spoke to these two young men about Judaism. They were not very familiar with the significance of the festival of Purim! At that point, I realized that I needed to deliver a brief and basic rundown of Purim at this party. For the rest of the ride, I explained the story of Purim to these two young men, and its significance in our daily lives.
When we arrived at our destination, the organizers were happy to see us. I asked them whether a Megillah had been prepared. One of the organizers proudly showed me the copies that he had downloaded from chabad.org. I smiled and explained that although those copies were perfectly suitable for the listeners to follow along, nevertheless, the actual Megillah reader needed to read it from a scroll. Luckily, I had brought along a Megillah, which I showed the organisers.
We waited until about thirty people had gathered, and the Megillah reading was shortly underway. Afterwards, many of the participants came over to thank me for attending, as they otherwise would not have heard the Megillah. Some told me that it was the first time in their life that they heard the Megillah.
Shortly after the conclusion of the first Megillah reading, we began a second round, for the sake of those who did not make it on time for the first reading.
On the way back to Yeshivah Gedolah, my driver mentioned that he would be making a Purim party at his house the next day, but he did not have any Torah thoughts to relay. I shared with him a beautiful Sicha (talk of the Rebbe). He really enjoyed it, and looked forward to repeating it at his party.
A few days later, one of the event organizers paid a visit to Yeshivah Gedolah, in order to thank me for my assistance, and to present me with a certificate as a token of their appreciation. See photos below.