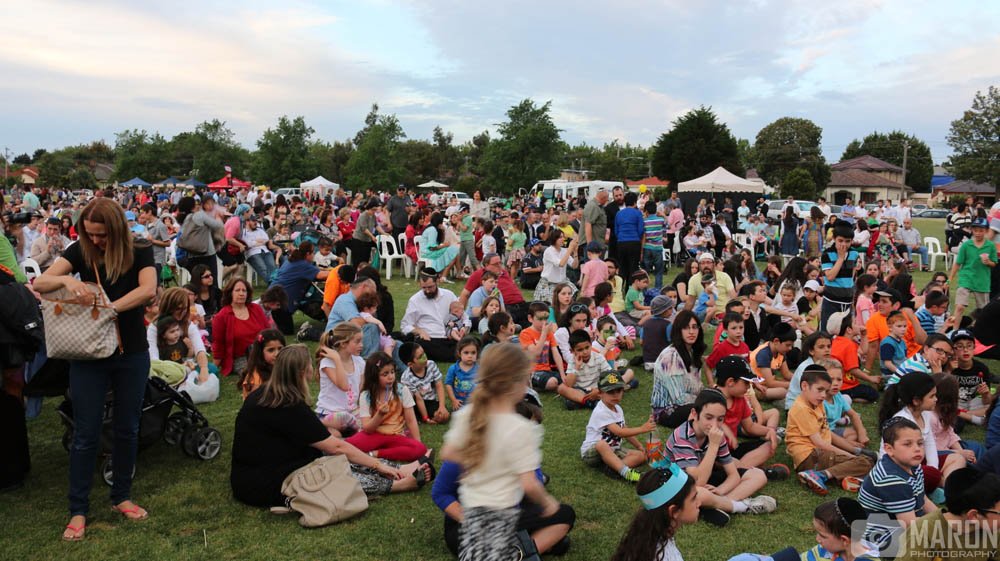 The Chabad House of Caulfield's annual "Chanukah in the Park" celebration, Australia's biggest Jewish event, saw an estimated 15,000-30,000 people flock to Caulfield Park this year.
The students of Rabbinical College distributed Menorah kits to the thousands of people who came to Caulfield Park to celebrate. The students also helped many men lay Tefillin, several of whom were doing so for their first time and effectively celebrating their "Bar Mitzvah".
The students also staged a brilliant Chanukah play at the park, depicting the story of Chanukah and the victory of the Maccabees. Countless hours and much effort were invested into the half-hour play, and it was thoroughly enjoyed by the very large audience it attracted.