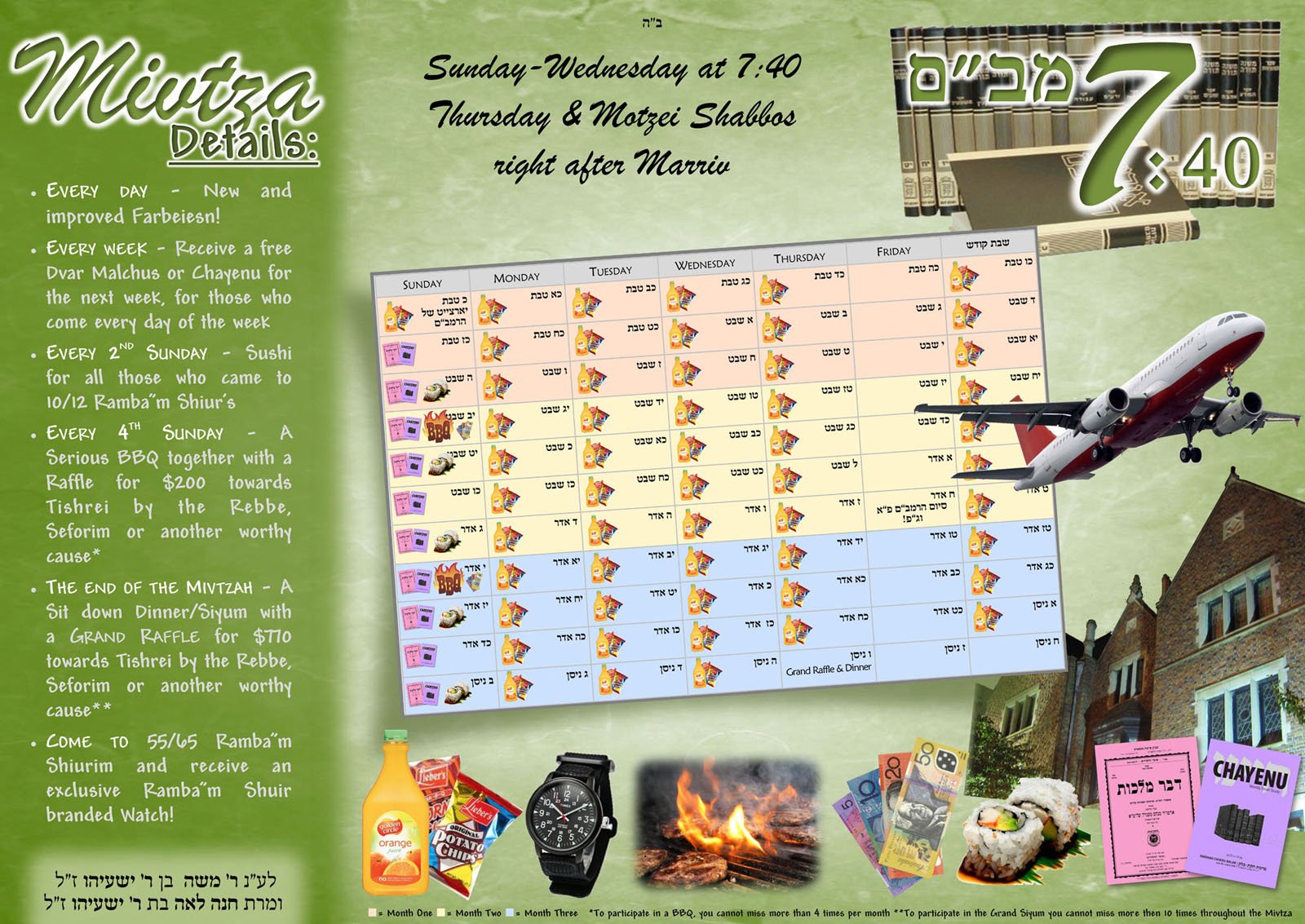 Several years ago, the "Rambam 7:40" club was founded by Shluchim of the Yeshivah Gedolah of Melbourne, in order to encourage Yeshivah students to learn the daily quota of Mishneh Torah (Maimonides' Code of Jewish law), as per the Rebbe's instructions. A daily Shiur is delivered by one of the Shluchim during the daily dinner break, at 7:40pm.
This year's "Rambam 7:40" builds on the remarkable success of previous years. "Rambam 7:40" offers first rate incentives including daily refreshments, a fortnightly sushi lunch, a monthly raffle, and weekly and monthly raffles with prizes pegged to the amount of attendees. Attendees also receive a free copy of the weekly "Chayenu" publication (a weekly Torah magazine for the English speaker). This past week, close to 20 students successfully completed one month of Rambam, and celebrated their achievement with a special Shiur and barbecue held at the Joseph residence.
"Rambam 7:40" is partly sponsored by Dovi Lesches (Brooklyn, NY) in memory of his grandparents, Moshe ben Yeshayahu and Chana Leah bas Yeshayahu.
For sponsorship opportunities, please contact Shliach Shmuel Slonim (0452-388-770) or the Rabbinical College office.
Photo Credits: Dovy Straiton