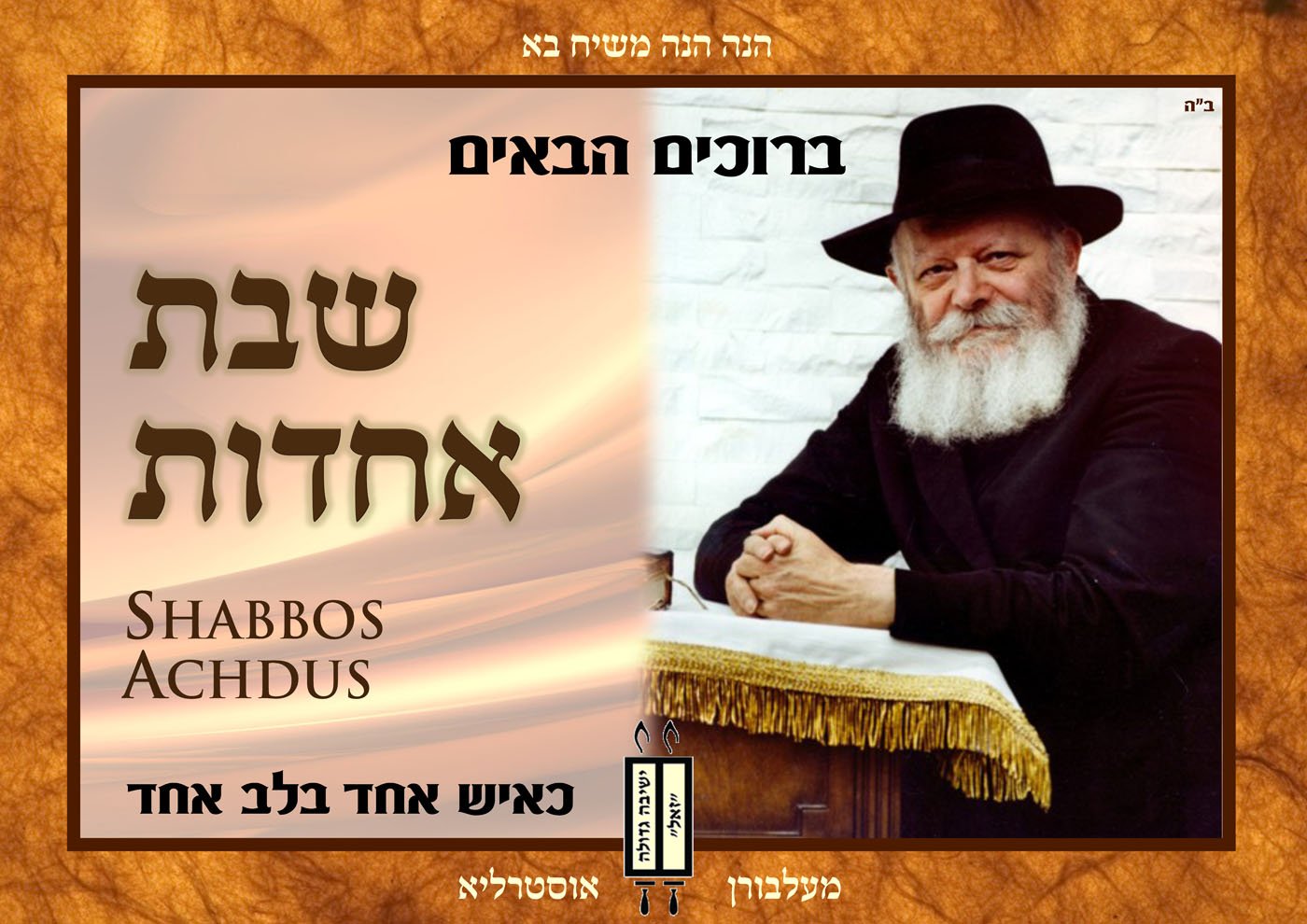 In the year 5746, the Rebbe put forth a "Bakasha-Nafshis" (loosely translated as: "heartfelt request") asking all Jews to participate in unity gatherings on Shabbos-Bamidbar, in preparation for receiving the Torah on Shavuos. Ever since then, Shabbos-Bamidbar has become synonymous with Shabbos-Achdus (Shabbos of Unity).
This year, the Rabbinical College of Australia & New Zealand hosted a Shabbos-Achdus Friday night event, with the participation of the students at three other educational institutes: Heichal Menachem – Machon Chaim, Mesivta, and Yeshivah College High School.
The Shabbos-Achdus event began with Mincha at 5:00pm, and Seder Nigunim was followed by a Maamar (Chassidic discourse) delivered by Yossi Gopin (Mesivta). This was followed by Seder Sichos, in which each student was paired with another student from a different institute. After a resounding and inspiring Maariv, the students sat down to a grand Seudas Shabbos meal. During the course of the meal, several students spoke on behalf of their respective institutes; Shmuel Rosenbaum (Yeshivah College), Menashe Wolf (Mesivta) and Dovid Riesenberg (Yeshivah Gedolah).
Rabbi Raphael Aron delivered the keynote address, in which he recounted some of his experiences counselling people who became involved with cults.
The Seudas Shabbos meal was followed by a stirring Farbrengen led by the energetic Rabbi Dudu Lider of the Chabad House for Israeli Tourists.
The event was organized by Shliach Levi Liberow.