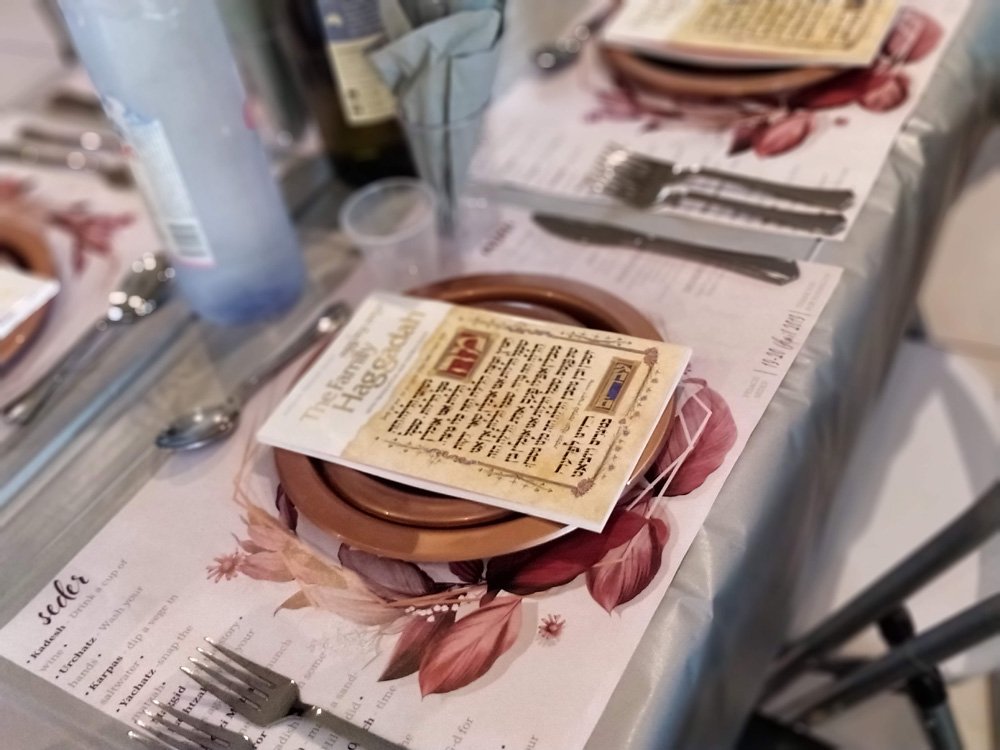 Passover Australia, a project of Yeshivah Gedolah Melbourne working closely with Chabad of RARA, hosted 5 seders around Australia for over 500 attendees, sharing the joy of Pesach and kindling Jewish pride.
"G'day and welcome to the Seder."
From Townsville to Darwin, from Fremantle to Central Coast, from Byron Bay to Brisbane, Passover Australia 5779 was a tremendous success, over and beyond any previous expectations.
Passover Australia is a Merkos Shlichus program specifically for Pesach that helps run seders in some of Australia's most remote locations.
The Shluchim of Yeshivah Gedolah Melbourne, led by Chaim Feigelstock, in conjunction with Chabad of RARA's Rabbi Yossi and Malki Rodal, began preparing months in advance.
There were five locations across rural Australia: Darwin NT (led by Menachem Mendel Sorkin and Simcha Shneur), Townsville QLD (led by Heshy Wolf and Shmuel Kesselman), Fremantle WA (led by Shaya Liberow and Shmuel Gurary), Central Coast NSW (led by Menachem Mendel Shishler and Aharon Dovid Rappaport) and Brisbane QLD (led by Yanky Blasberg and Laibel Vogel).
The Shluchim, in an effort to involve the bochurim of Yeshivah Gedolah, offered them to join and be a part of the effort. Close to half of the bochurim gave up the opportunity to join their families for Yom Tov and chose instead to join in the spreading of Yiddishkeit and do outreach connected to Pesach.
The Shluchim all shared one clear goal. There are Four Sons that come to the Seder. Each with their own style and questions. But the Rebbe taught us that there is, in fact, a 5th son - the one that does not attend the Seder at all. In fact, he may not know there is a Seder in town, that is until Passover Australia representatives find him and invite him!
The Shluchim arrive and begin with home visits. Carrying Tefillin, Mezuzahs, Matzahs and Jewish books, the visits are to Jews from all backgrounds and drastically different affinities in the most far-flung areas, where hardly a religious Jew has ever been seen.
The look on the faces of these Jews as they open the door is first surprise, then unbelievable excitement. "How did you find me?" is always the question. The Shluchim sit down to converse with their newly-found friend, rekindling his soul and reawakening his Jewish pride. Again and again, home after home, the Shluchim find the 5th son. And time after time, he becomes part of the Jewish family.
As the guests reluctantly make their way home from the seders, each one stops to thank the Shluchim and Bochurim, and express their appreciation. As the evening closes, there ceases to be a 5th son. They've all joined in, they've all come home.
Passover Australia acknowledges the tremendous debt of gratitude, that is owed to Chabad of RARA and Yossi and Malki Rodal. Their tireless dedication and devotion to this holy endeavour is inspirational. The value of their careful technical planning and on-the-ground assistance to the Shluchim is unimaginable. This goes alongside their directing and arranging many other Sedorim throughout Australia.
Special thanks is given to the sponsors: The Werled Foundation for their constant support, year after year, generously sponsoring an abundance of Matzah and wine, to Sedarim all over Australia and many other countries beyond. Merkos Suite 302 and the Merkos Shlichus Office, for all of their support both financial and otherwise. To Lennoxx Pty Ltd, a huge thank you, for arranging the shipments and following up to ensure that everything was delivered promptly and completely. And of course, to every member of the Melbourne Anash community who donated their time, money or resources, we extend a heartfelt thank you.