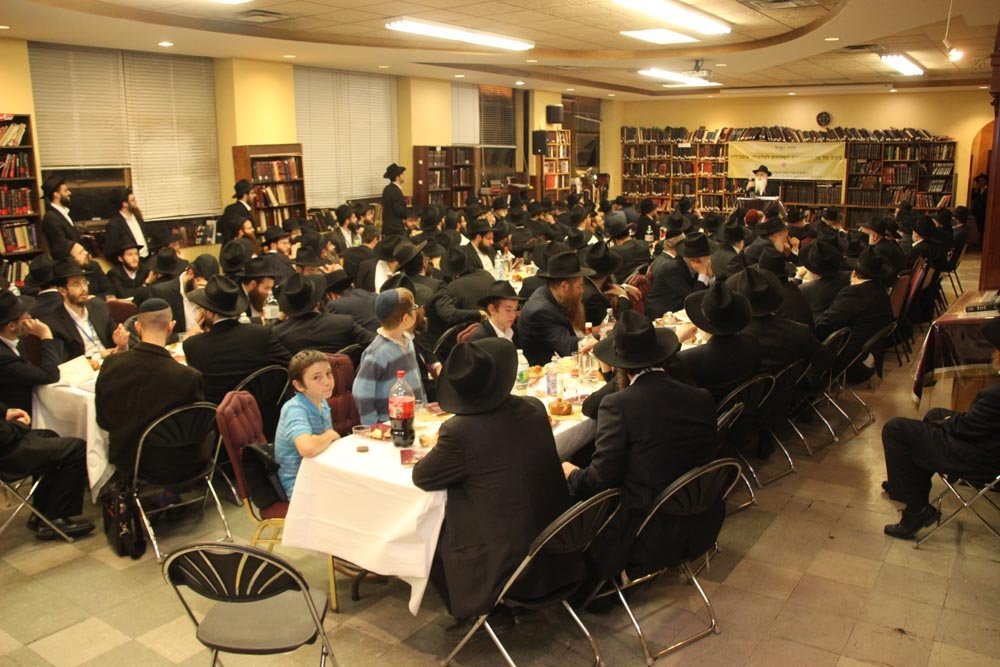 Over two-hundred Shluchim to Yeshivah Gedolah Melbourne spanning nearly half a century (1967-2015) gathered for an historic first-ever Kinus Hakhel on Thursday the 23rd of Cheshvan (5th of November). The Kinus was convened as per the Rebbe's directive that, throughout the year of Hakhel, every opportunity should be used to conduct both large and small Hakhel gatherings in order to foster greater unity, as well as to increase the study of Torah and the fulfilment of Mitzvos through increased Yiras Shmayim (fear of Heaven).
The Kinus was also in memory of Reb Aharon Leizer Tzeitlin a"h, a renowned Shliach par excellence, first as a Bochur in Melbourne and later in the holy city of Tzfas.
The evening was chaired by Shliach Rabbi Mendel Dubov, and opened with a Dvar Malchus, an in-depth analysis of children's involvement in Hakhel, delivered by Rabbi Shmuel Lesches (Maggid Shiur in Yeshivah Gedolah).
A beautiful video presentation was then shown, prepared by Menachem Aron. It began with a recording of the Yechidus the Rebbe conducted with the very first group of Shluchim in 1967. The video then displayed a number of photos of Reb Aharon Laizer Tzeitlin, followed by a rousing speech Reb Aharon Laizer Tzeitlin delivered in 770 on the topic of Hallel, on Rosh Chodesh Kislev 5748. The video also featured greetings from Rabbi Binyomin Cohen (Rosh Yeshivah), Rabbi Yaakov Winner (Mashpia), Mr Avrohom Procel (Executive Director), and a current Shliach in Yeshivah-Gedolah, Shmuli Lezak.
Rabbi Yossel Minkowitz, a member of the first group of Shluchim in 1967, spoke of the uniqueness of this Shlichus and the great Kiruvim the Shluchim merited to receive from the Rebbe. Rabbi Yankel Reices began his address on the same theme, and then spoke passionately about his dear colleague and fellow-Shliach, Rabbi Tzeitlin. Rabbi Moshe New (a former student of Yeshivah-Gedolah) spoke of the great impact the Shluchim had on all of Australia in general, and the Australian students of Yeshivah Gedolah in particular, and how they changed him personally forever.
When the official segment of the program concluded, the Shluchim sat together with friends – some of whom they hadn't seen in years – and farbrgenged until the wee hours on the morning. Almost all the shluchim were in attendance, and they thoroughly enjoyed the Kinus.
A special Teshurah was distributed to all those present. It included the Rebbe's directives to the shluchim starting from the very first yechidus, as well as articles and photos of the three Shluchim who have passed away: Rabbi Leibel Kaplan, Rabbi Lipa Dubrawsky and Rabbi Aharon Leizer Ceitlin.
The Kinus was coordinated by a number of Shluchim, and spearheaded by Shmuli Slonim, Mendy Lieberman and Motti Rubin. Yeshivah Gedolah thanks the organisers, as well as the many Shluchim and sponsors who made the Kinus the major success that it was.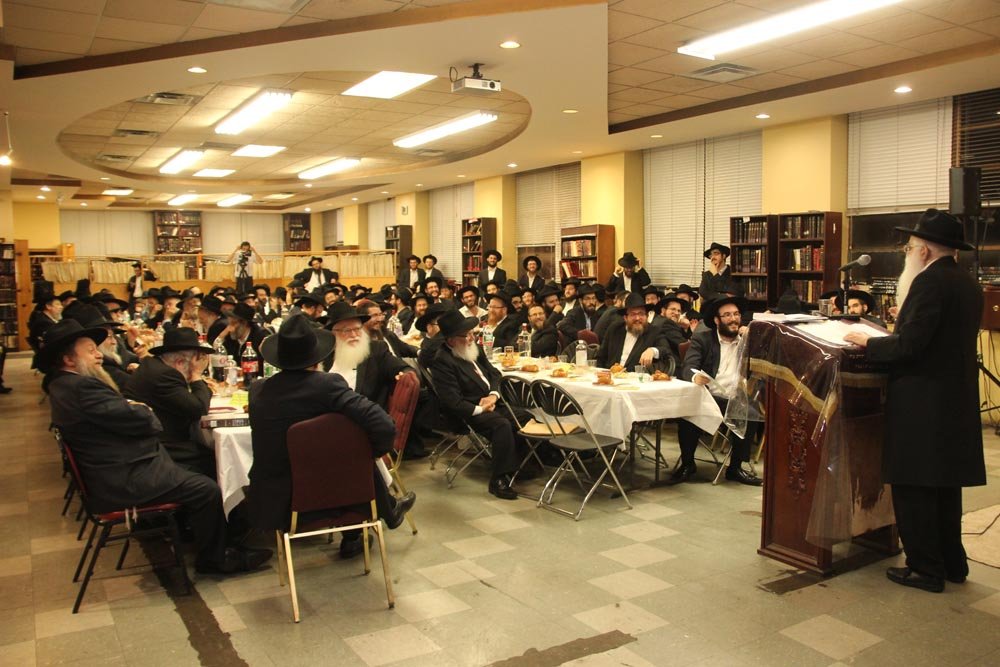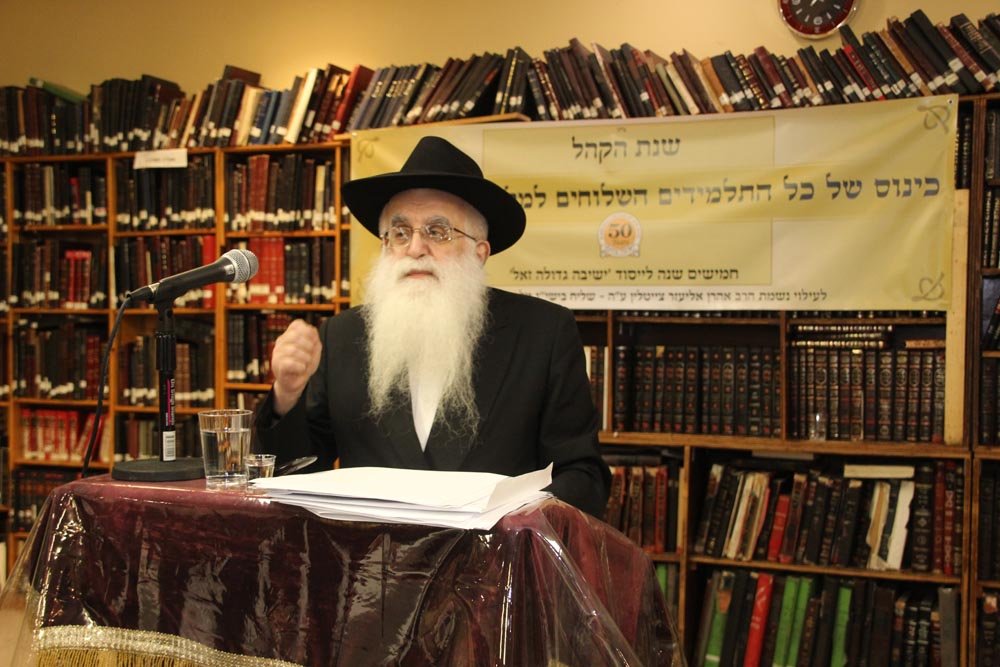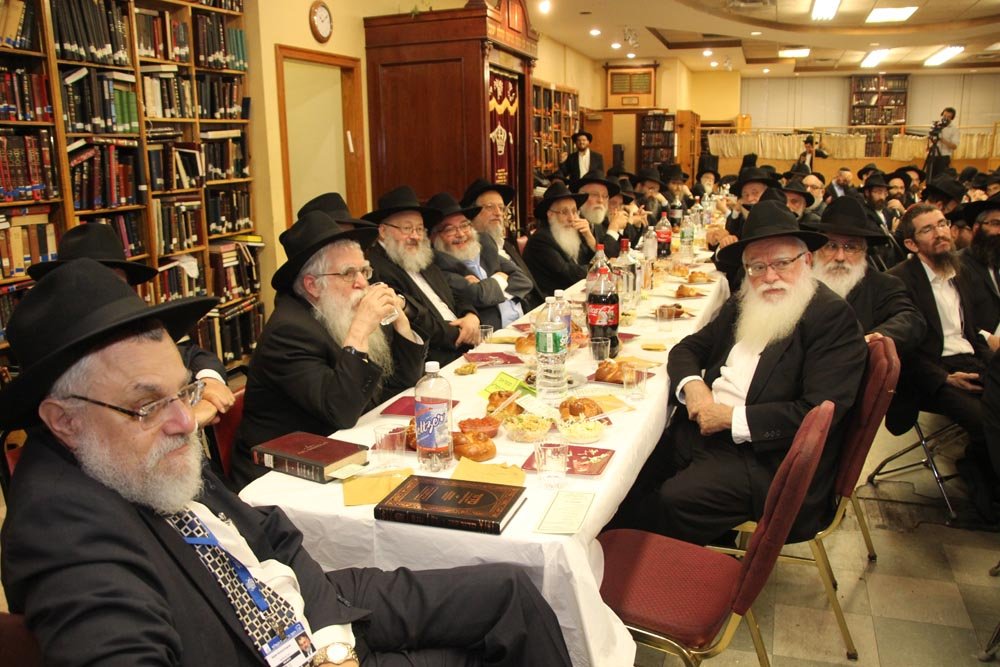 />