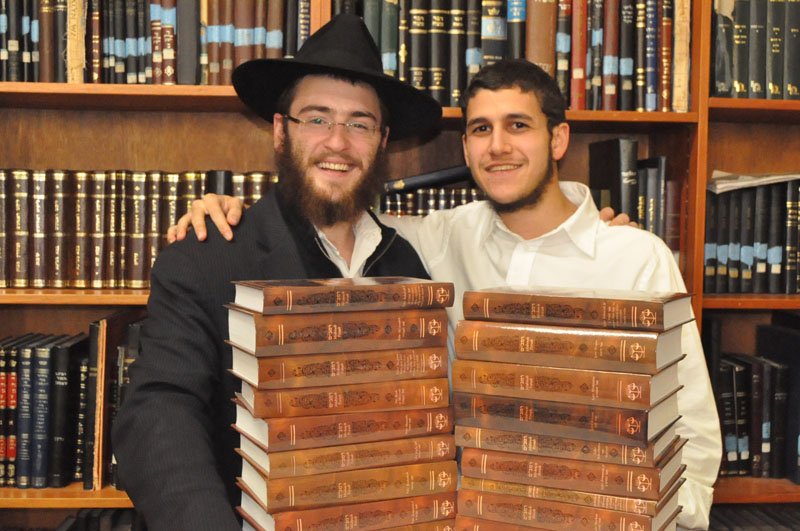 The "Rambam 7:40" Club 5772 was off to a successful start, with many boys attending a full month of learning. The Shluchim organized a number of incentives, including daily refreshments, a weekly pizza or sushi party, and free distribution of the Dvar Malchus and Chayenu publications.
The students celebrated their achievements at a recent dinner catered by Daneli's. The highlight was the raffling of a set of Rambam with English translation, which was won by Eliyohu Einbinder.
Special thanks to our major sponsor, Dovi Lesches.